Back to Store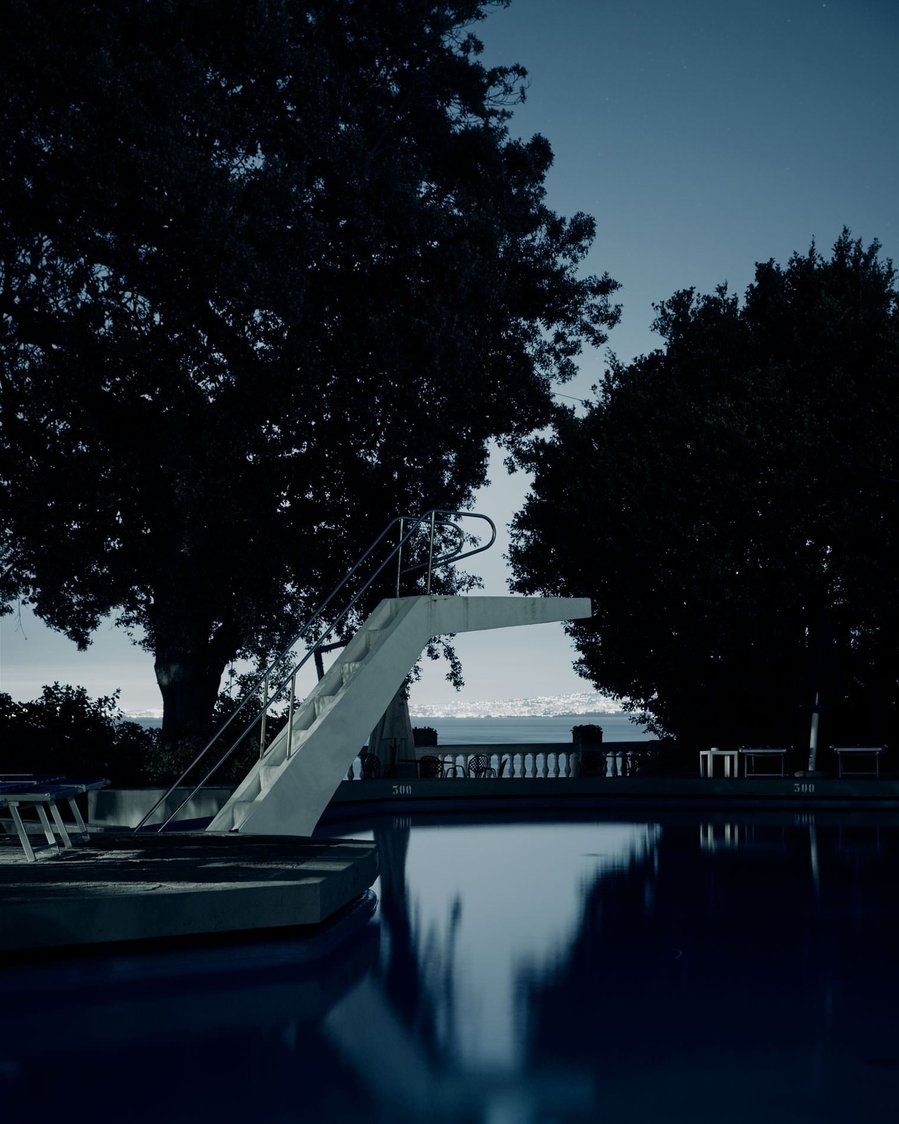 Diving Board
$99.00 AUD
Shipping costs will be calculated at checkout.
The Parco dei Principi hotel in Sorrento is the original 1960 hotel designed by legendary architect Gio Ponti. Still standing relatively untouched in it's original glory in Sorrento, Italy, my partner and I stayed there for a few days before the birth of our first child. On our last night we snuck into the pool area to shoot this image of Gio's incredible diving board in the moonlight with the city of Naples blinking in the background. For hours during the day we lounged by the pool sipping cold drinks while boisterous American families dive bombed from it's grand heights, but at night it sat so still and perfect, as it must ever night since it was first constructed sixty years ago.
I print this on Canson Platine Fibre based paper, which in my opinion handles, feels and looks like the beautiful fibre based paper I used to love printing with in the darkroom. This is one of the first images I created with my new Phase One 100 megapixel camera, and on this paper the sharpness and quality just leaps off the paper. Stunning. I love it.
Sizes refer to the sheet I'm printing on, but due to aspect ratio the actual image size is a little different, so I advise waiting till you've got the print before buying frames, or better still get it framed professionally by someone like United Measures or Neo. Or, if you like I can sell it to you framed. Just get in touch. Also, if you want to go larger, let me know as well.