Back to Store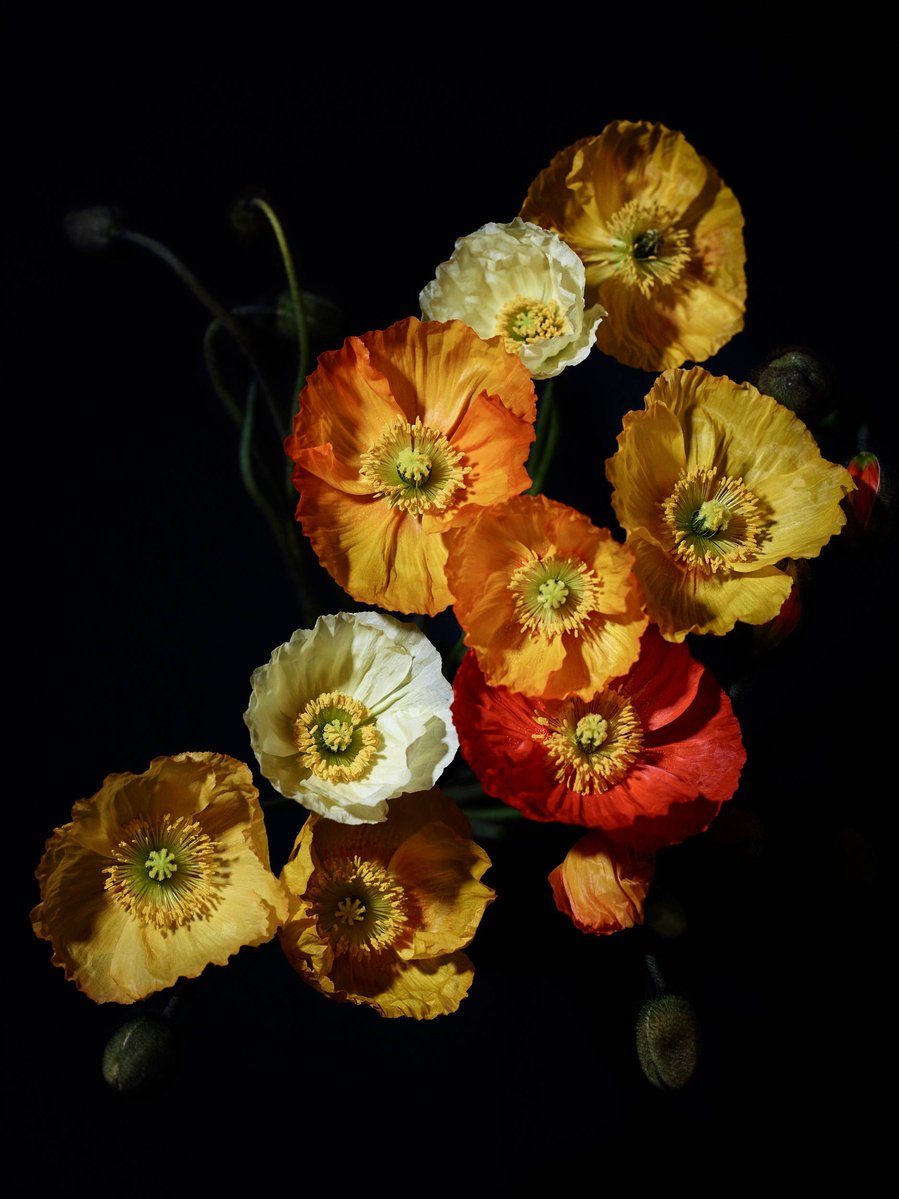 Poppies
$99.00 AUD
Shipping costs will be calculated at checkout.
My wife Kersty's mother passed away in the late eighties, when Kersty was eight years old. After beating cancer once, the second time she wasn't so lucky, and the beast won out. For a long time, Kersty had been wanting me to take a photograph of some Poppies to hang in our house, as it was her Mum's favourite flower. One after noon a florist friend had dropped some flowers over, and after getting home from work Kerst put me to work on photographing them. Shot in our old kitchen in Flemington on a 50 megapixel Phase One camera on a black background; i still can't believe it looked so beautiful. The complexity and detail of the flower is so stunningly real and vibrant. We have this printed 600x800 in our bedroom, next to a print of Christina, Kersty's Mum.
It works beautifully as a little A4 vignette, but is an absolute show stopper printed large.
I print this on Canson® Infinity Rag Photographique so that every little sharp detail is bought right to the front. Rag is one of the most glorious printing materials, 100% cotton it is completely matte (non reflective) and has a stunning white finish.
Framing options are available, and I'd love to work with you to come up with something for your space. I generally suggest a black charcoal, with non reflective glass. Please get in contact for framing and I can help you find what will work best.